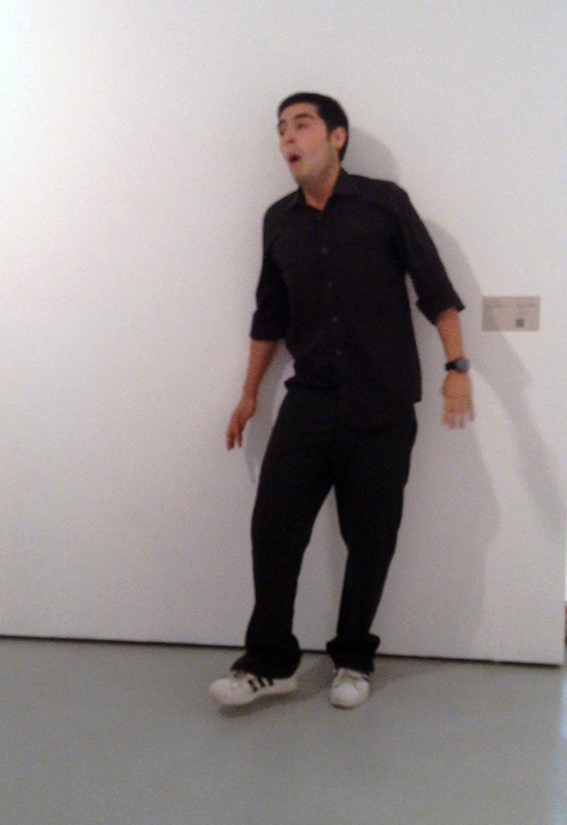 Artist Gesture No. 1
Schechners' Movement
2012
Monroy's Performance Art Service No. 2 Don you think life is pursuit? Series
On this piece the artist is place next to a card that shows the work's data and a telephone number at which viewers can communicate in case they wish to have more information about the action that the artist is performing.
Once the viewers have called they were answered by a telemarketing operator who gave them the opportunity to choose between two text that they could hear. Both texts, one written by the Colombian curator and critic Julian Serna and the other by the Brazilian critic Fernando Martins, explained with and educational, informative and theoretical tone that the action done by Monroy is the contraction of the sphincter with a certain cadence and regularity. Both texts persuade the viewer with reasons to understand such action as clear and forceful artistic gesture. The call ends with the operator given an estimate of the number of times the artist has contracted sphincter from the beginning of the action until the final moment of the call.
The exercise of contraction of sphincters, based on the exercises for performers made by the theorist and critic Richard Schechner and more popularly recognized as a Tantric sexual practice, when pushed to prolonged periods of time causes notorious physical reaction in which the body takes conscience on their own detaching for the will of mind. The bodies new logic makes the performer experience hyperventilation, orgasms and panic attacks simultaneously, situation that can be witnessed by the more patients spectators.
he piece was created as a special request for Paulo Miyada's curatorial project É preciso confrontar as images vagas com gestos claros done at the Oficina Cultural Oswald de Andrade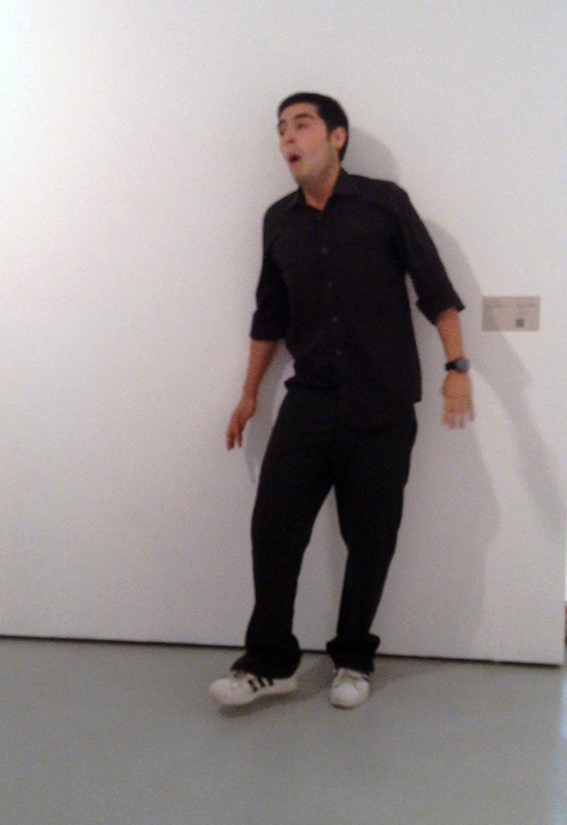 Artist Gesture No. 1 Schechners' Movement