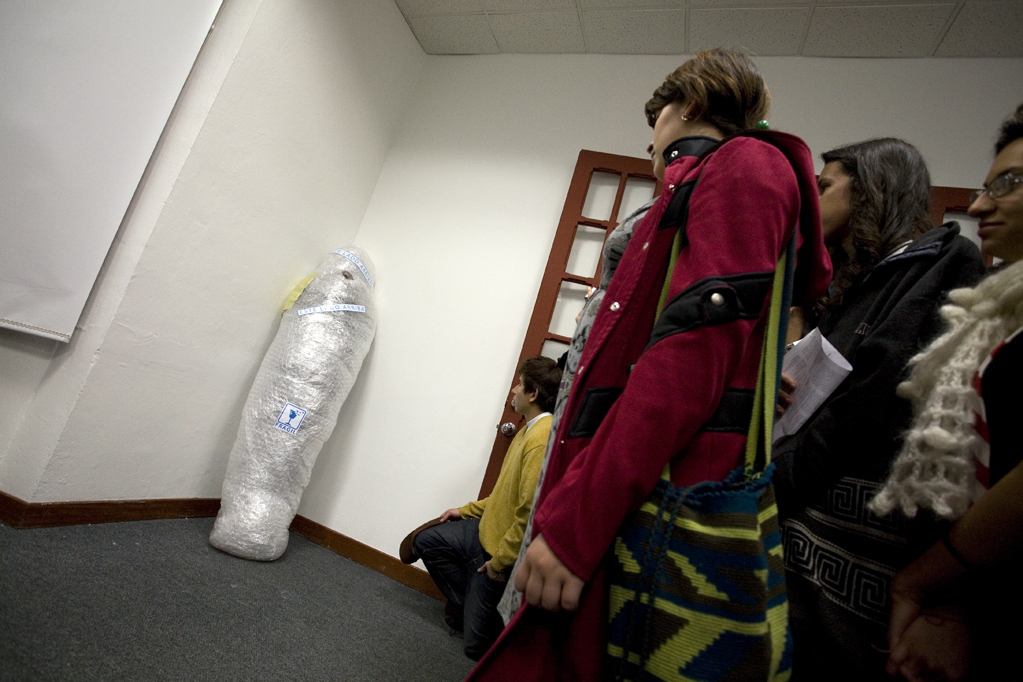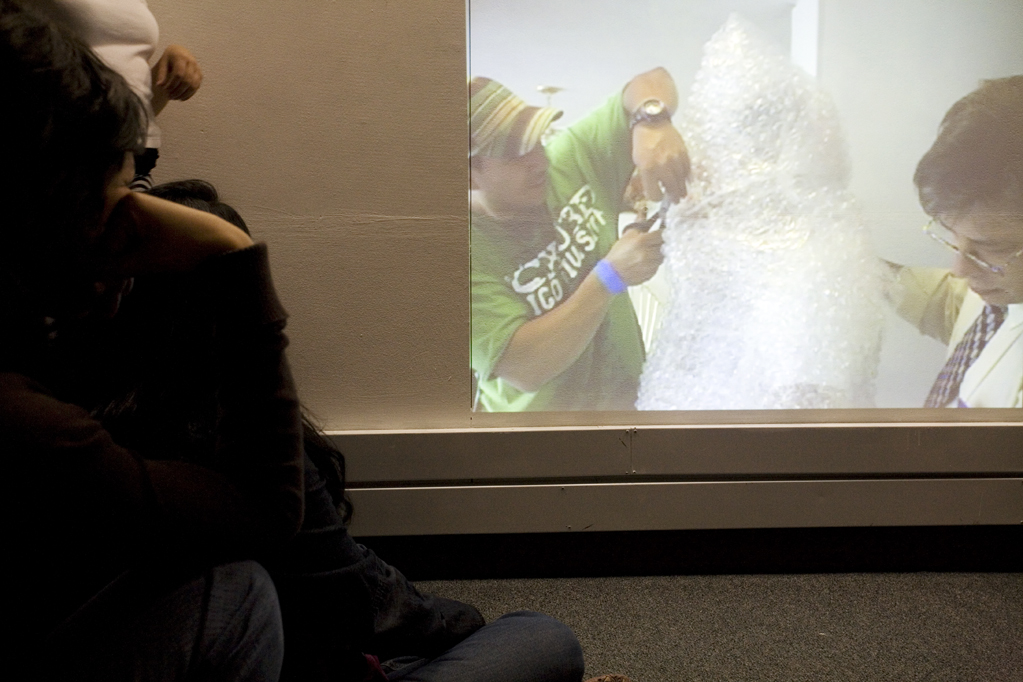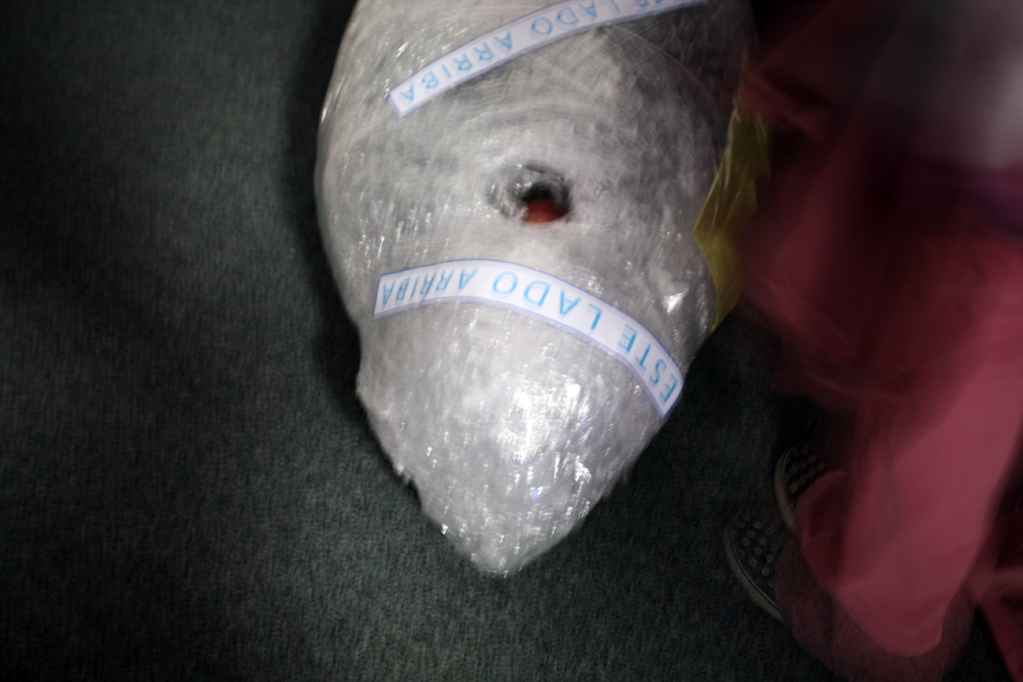 Performance Product Inc.
Performance
Duration approx. 4 hours.
2008
For his bachelor's in Arts final work Monroy tried to export him out of the country as an object. With that commitment he created a legal exportation brand named Performance Product Inc. which tried to reach and apply to all the official instances and permissions that any object needs in order to be exported out of the country.
After long lines at ministries, legal letters and denials He finally send himself wrapped, as a furniture piece, to the place of the exhibition and stayed in that situations as long as he could tolerated. To be delivered Monroy's family members were contracted and paid as stuff members of Performance Product Inc.