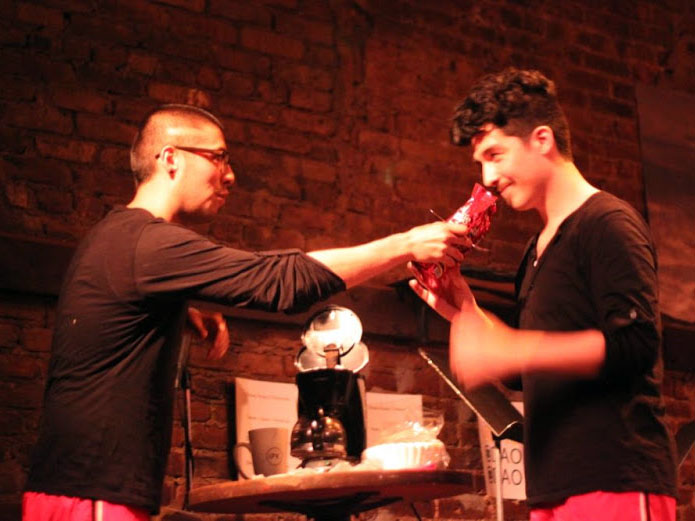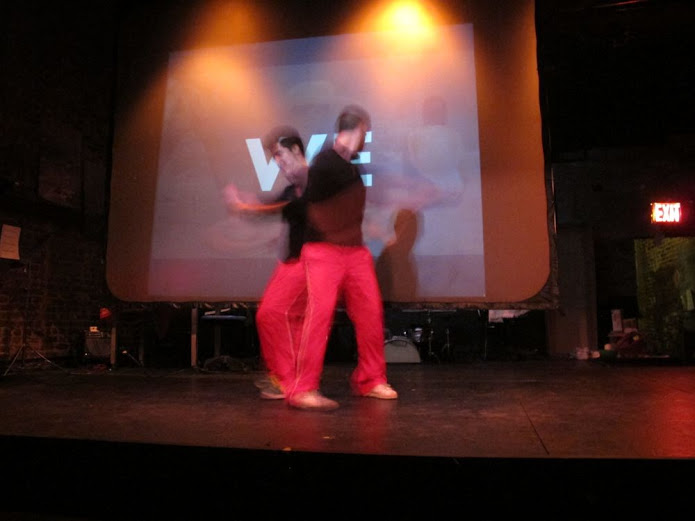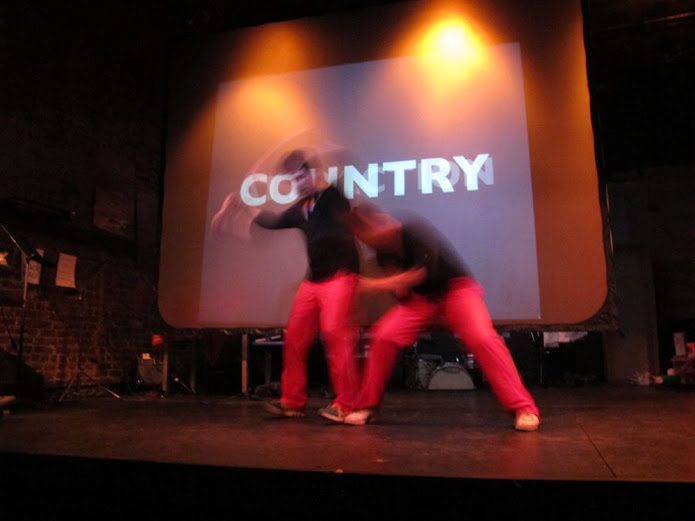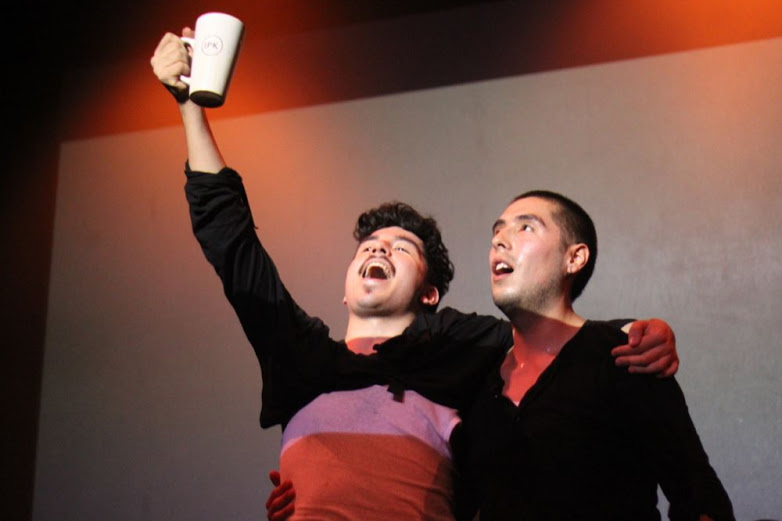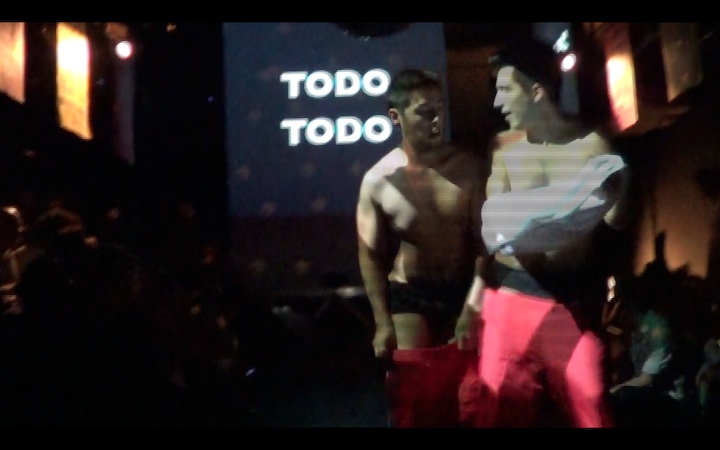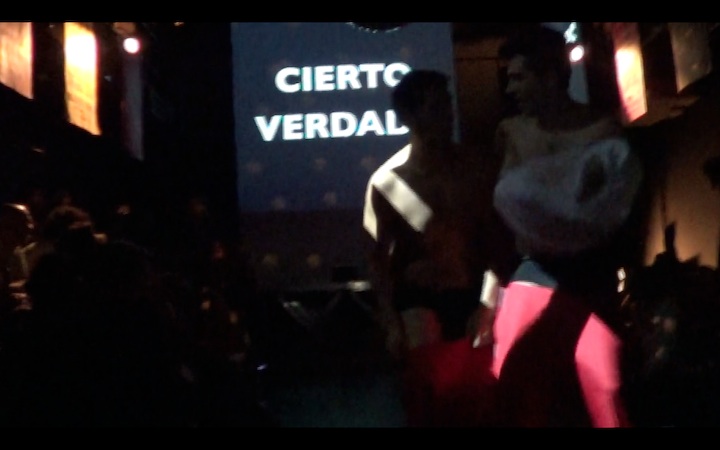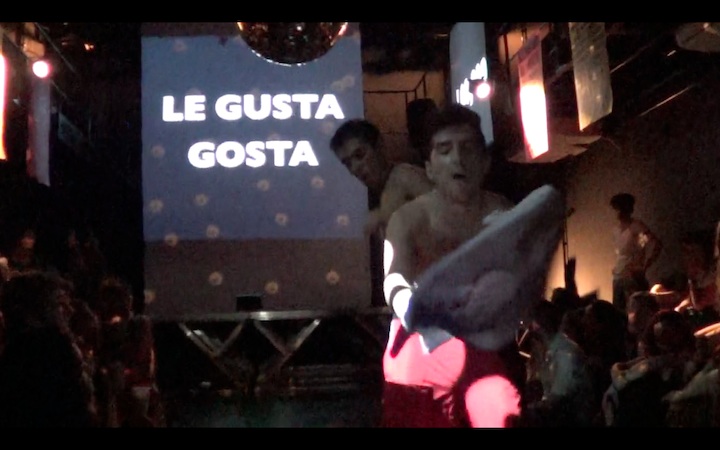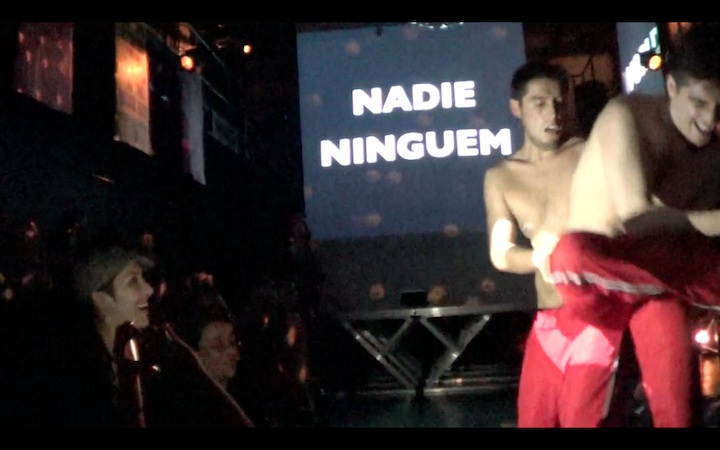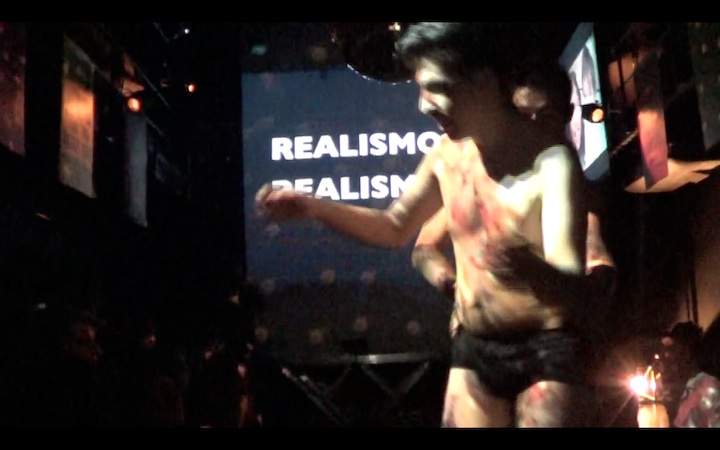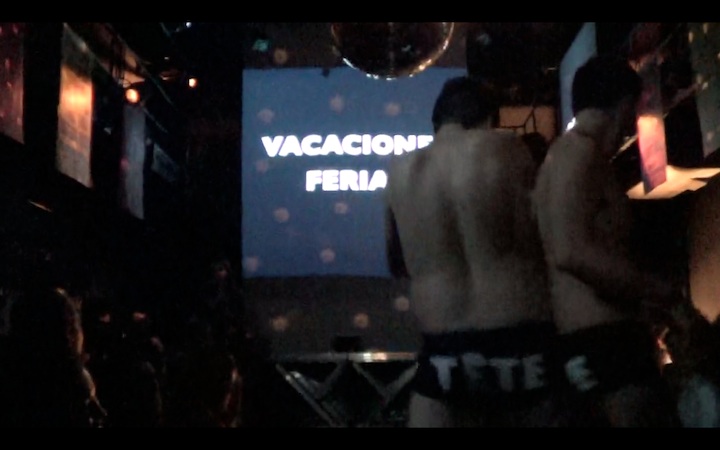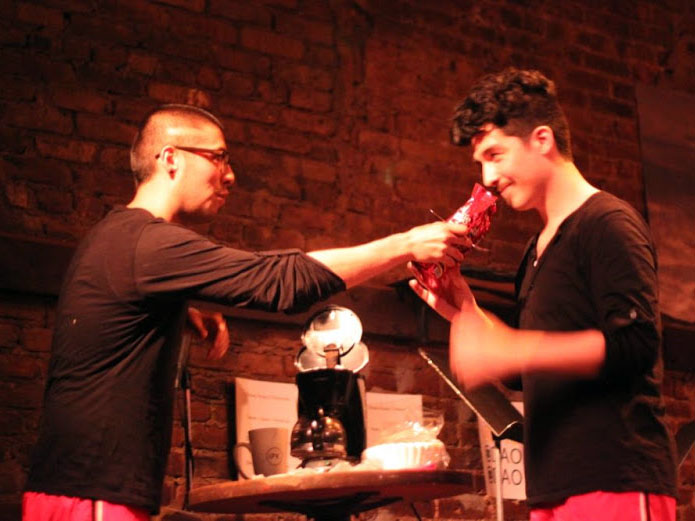 The same Colombian: A tête-à-tête for two
Performance. Duration approx. 7 min 50 s
In collaboration with the Colombian born artist Benjamin Lundberg, adopted and naturalized as an American citizen when he was a baby, the duo the same Colombian was created. Together we seek ways to teach each other forms, modes and ideals on how to be Colombian, to dismantle our identities infinitely, building us one another while departing from our own stereotypes, imaginaries and self proclaim identifications.
In Tête-è-tête we use the popular Colombian dance rhythm choque as an analogy to show two things: first our own personal encounter and second what we perceive to be the ambiguous and violent reality of our country, territory that Lundberg hasn't known yet. We found in choque dancing the perfect simbology that reflect a society that even to get fun, needs the direct impact of two bodies colliding violently, carrying on one cultural product its most loved and odious clichés, generating and maintaining a tropical hatred image for its self-constructed ego.
In the performance, while we brew a Colombian coffee that ends up to fill the whole exhibit space with its aroma, we dance choque using the constant impact and the improvised steps as resources to help and support each other in the task to undress, swap and dress again our clothes. The clothes are not by mistake completely identical, indicating the pointlessness of the action itself. Each hit bass of the music hit a word is projected over our bodies and consequently on the back wall. These words are taken from two different speeches about Colombia reality: one of the country's violent reality, commonly sold by the media abroad, and another on the Colombian idyllic and perfect tropical paradise vision sold by the government to its citizens. The speeches, which contradict each other, are impossible to be read in its entirety due to the speed of the projection and interference of our bodies dancing and colliding with each other. Once the coffee its brew we share the cup without leaving the violent clash between us.
Tête-à-tête for two was presented twice
2012 in New York at the Teatro La Mama
2013 in São Paulo SP School of Theatre.
New York City at La Mama
2012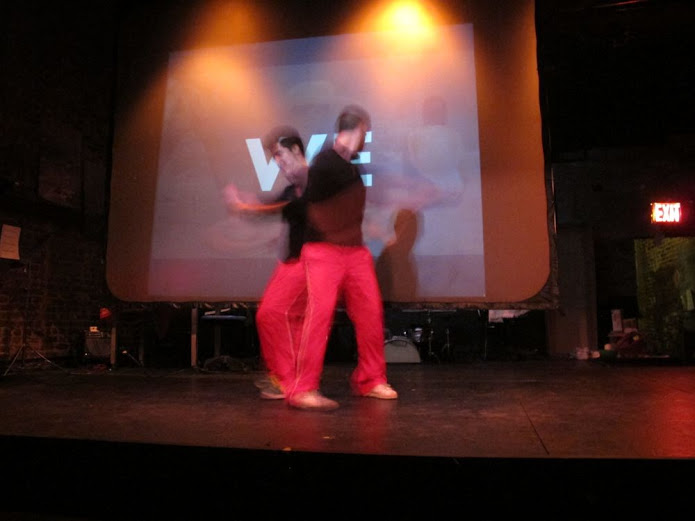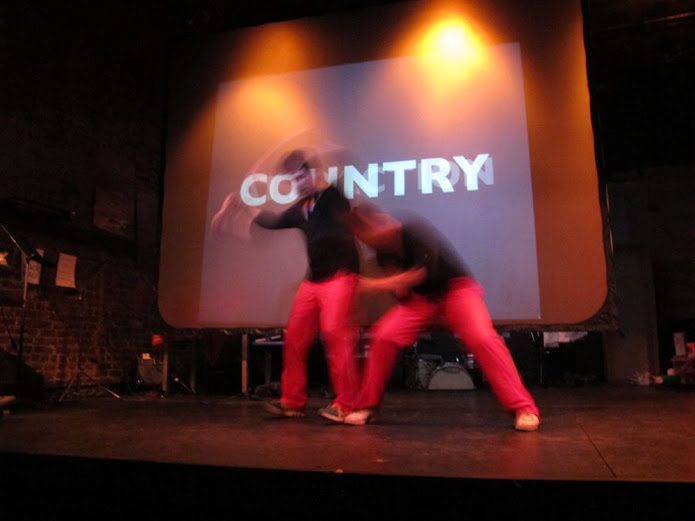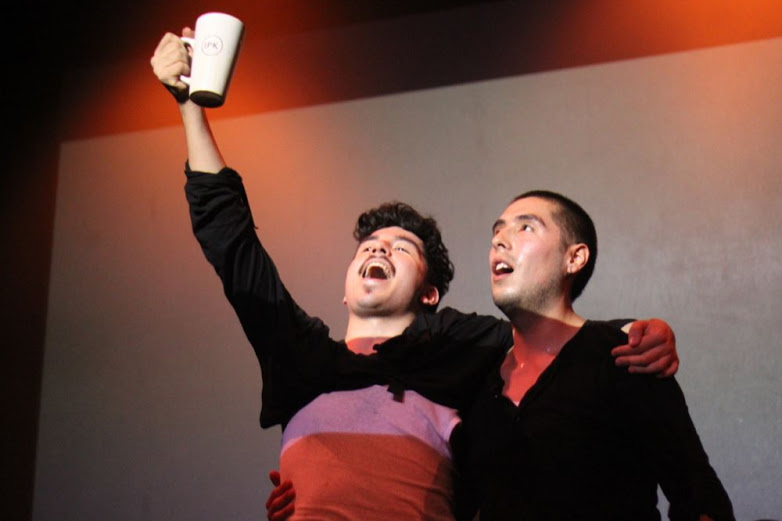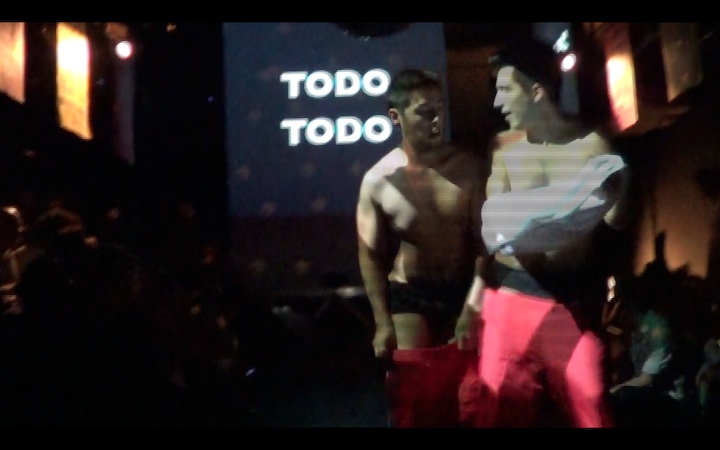 São Paulo at SP Escola de Teatro
Hemisferic's Encounter of Perfomance and Politics
2013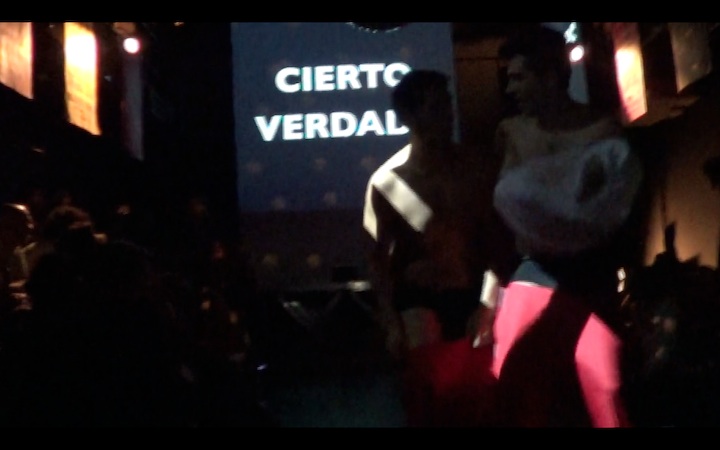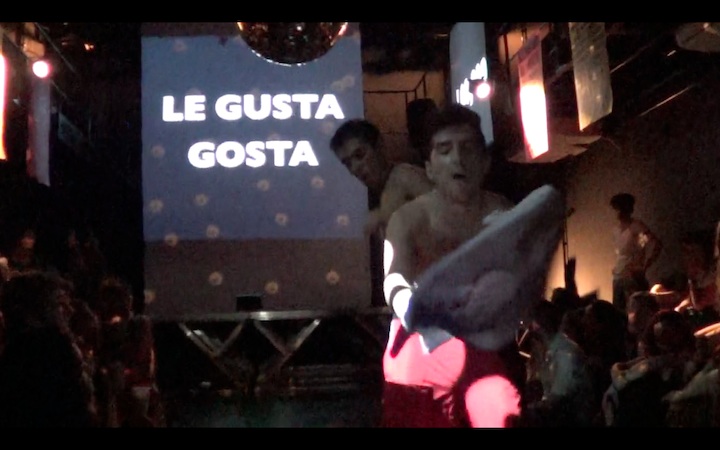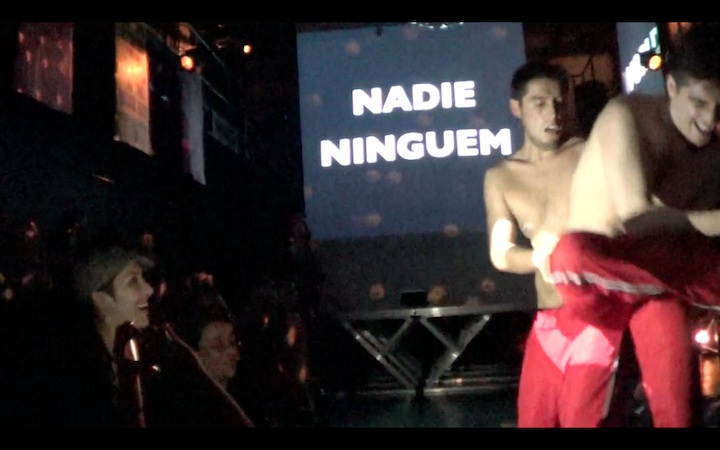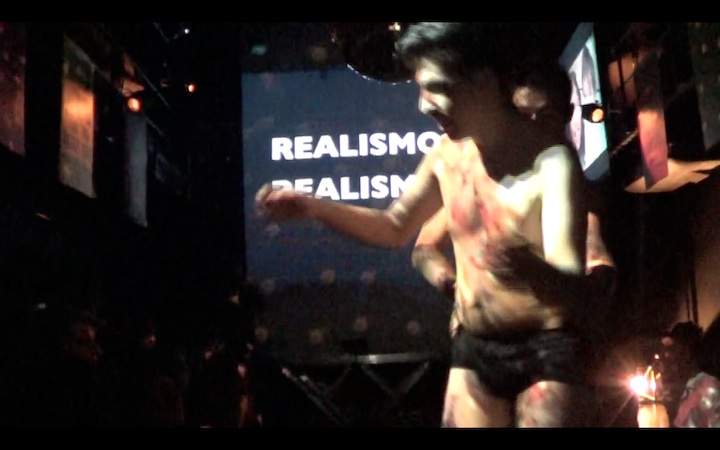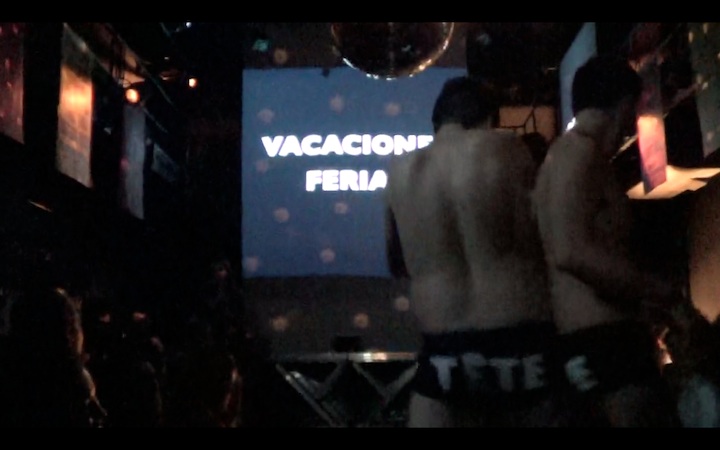 The Same Colombian: a tête-à-tête for two [Projections Overlaid]
The Same Colombian: a tête-à-tête for two
Projections and Performance